June 8th, 2010 by Rarta
In this video on Canaries Health and Diseases of Canaries Sydney Bird Vet and Bird Specialist Dr Ross Perry launches www.CanariesHealth.com , a website about caring for Canaries in sickness and health. CanariesHealth.com will be including advice from Dr Ross Perry on many aspects of Canaries health including choosing a canary, buying canaries, canary and bird cages, canary food and diets for canaries, taming and calming canaries, pairing canaries, infectious diseases, chlamydophilosis, canary pox, megabacteria, coliform infections, pasteurellosis, canker, thrush, coccidiosis, worms, mites, lice, heavy metal poisoning, malnutrition, moulting, breeding, how to treat, health and wellness support.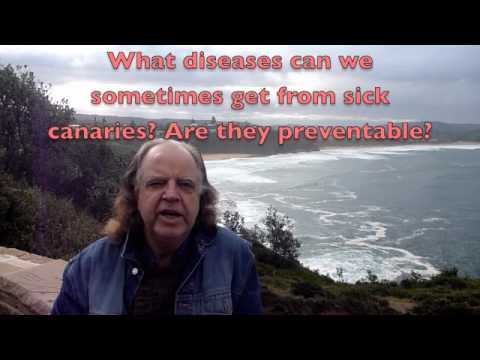 Dr Ross Perry is Australia's and Sydney's first Registered Bird Specialist (by examination in Caged Bird Health). There are now about 6 registered bird specialists in Australia, almost one for each State as well as many more bird vets some of whom are preparing to become registered as bird specialists!
Dr Ross Perry consults about Canaries Health issues and Canary Diseases by appointment at Cromer near Beacon Hill, Frenches Forest, Dee Why and many of the suburbs of Sydney's North Shore and Northern Beaches. Ring 0419693279 or (612) 94014586 for an appointment for your consultation.
Also visit www.drrossperry.com.au and remember to register your name and e-mail address in top right hand corner now to be kept up to date about improvements to www.CanariesHealth.com